Building a new business, like Wave a lot and really love 'Fearless Accounting'!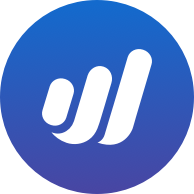 PattyJ
Member
Posts: 10
Hello everybody! I'm starting a new business with some urgency to make it profitable. I've been running tiny businesses for decades, but finding that it's a lot harder to get a business off the ground now, and that I need all the help I can get. I'm just getting into Wave, but I'm very impressed with everything about it so far. It seems ideal for me. I currently use QuickBooks for an older business; once I know Wave pretty well, I'd like to convert that older business over to Wave as well.
I'm currently deep into studying the Fearless Accounting ebook, and this is a little embarrassing, but I LOVE it. I've been doing a slapdash version of Management Accounting for years now, and though I always wanted to understand accounting and do it right, I never found teaching materials which were so clear and beautifully presented as the Fearless Accounting PDF. I'm reading it cover-to-cover and taking notes, repeating some sections. Accounting terminology is weird, but the principles actually make sense! Who knew?! Grateful that someone was willing to convey these secrets to the uninitiated in a comprehensible way.
Best,
PattyJ
Paonia, CO, USA