Correct way to account for transaction fees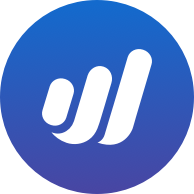 MohanVeme
Member
Posts: 1
My apologies if this has been answered before. I searched, but could not find a discussion on this.
To manage payments made on a website through credit cards, I have added a payment gateway (account) as a Cash & Bank account. I now:
Record a payment against an invoice as paid by credit card into the payment gateway account
Pass an entry crediting the payment gateway account and debiting a payment gateway transaction fees account
Pass a transfer entry for the remaining amount in the payment gateway (to the actual bank account)
Is this the right way to go about this? I ask because the payment gateway is not strictly our account—it's a separate company.
I think this has been addressed in this post. However, when I try to open that link, I get the following message:
"Oops! Looks like this content is meant for a different version of our accounting application. Head back to the Help Centre home page to search another topic or check out the related articles on the right."