Struggling with Sales and COGS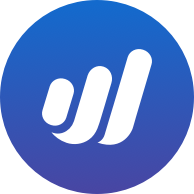 Angie015616
Member
Posts: 1
I run a business with about 200 SKUs that I sell on an ecommerce site with about 100 sales a week. I make purchases in bulk and manage my inventory and COGS of each order in a spreadsheet. I've read a dozen articles and discussion threads on how to represent inventory in waveapp but am struggling to find one that works for me. Let me give a specific example below and hopefully someone can help.
I place an order for $10,000 worth of inventory that contains different quantities of 40 different SKUs. Each SKU has a different price. Over the course of the following week, I make 100 sales at different prices and end up with a deposit in my account for $6,000.
So, in my Journal, I have a $10,000 transaction in my Inventory Account (under Asset Accounts) and a $6,000 transaction in my Product Sales Account (under COGS Account). Also, In my spreadsheet at any given time, I know the wholesale and retail value of my inventory.
How do I pull this all together so the value of my inventory is represented in Waveapp?