Splitting invoices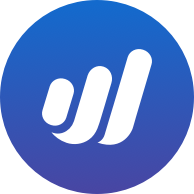 JonathanHH
Member
Posts: 1
I do not know if this feature exist but it is something that I am sure manu business would enjoy.
A lot of times (my business obliged), I produce an invoice that's particularly large, and a customer asks if I can spread the balance due on that invoice across multiple billing periods. To accommodate this customer, I would like to split the invoice.
An invoice split is one of multiple invoices that together formed one original invoice. Splitting a single invoice into multiple invoices lets me offer flexible payment schedules, especially when the original invoice balance is a large sum.
For example, a customer has an invoice that totals $100,000. I agree to let the customer make four payments spread across multiple billing periods on the invoice. I could split that invoice into four separate invoices, each for a specific percentage of the original amount. These percentages can be any amount that I would want to set, as long as the collection of split invoices total 100% of the original invoice. In this example, I can set the first split invoice to 40% ($40,000), then each successive split invoice to 30% ($30,000), 20% ($20,000), and 10% ($10,000).This would make it possible to send the client an invoice for the deposit, an invoice mid way, and so on, without having to make 5 invoices in waves and have a mess for accounting.
I hope this demand /features idea is clear and something that you would take into consideration