One Year On And CIBC Bank Connections Are Still Broken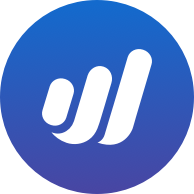 JimH
Member
Posts: 23
A year since Wave was taken over and connections to my bank are still broken every single time I log on. Put in the credentials, get a code, wait for something to happen. Then repeat the next day. It's worked briefly four times in the last six months, and even then it didn't bring in all my transactions. I no longer bother connecting to my bank. There isn't any point. Until I can switch to something else, I manually import them. Even then I have to fix all the deposits incorrectly classed as withdrawals. I have never seen such a chronically screwed up piece of software - and I'm in IT for over 30 years.
You want to know why Wave has so many bank connection issues and why they never go away? PLAID, the aggregator they use to "connect" to banks.
Wikipedia Quote: "The company uses the controversial practice of "phishing" user's bank login details by creating lookalike bank account login pages. The company has faced controversy for scraping user data, impersonating bank login screens, and not properly disclosing the privacy risks associated with the service. TD Bank filed a lawsuit against Plaid in 2020 accusing the company of trying to "dupe" its users."
No wonder many of us can't connect to secure banking sites. These practices would trigger constant lockouts in any decently secured banking system (like ours in Canada). Why on earth would Wave hold on to these people? Must have a cheap deal. They certainly don't seem to care about us.