Update on changes coming to Wave Receipts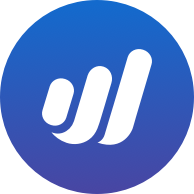 JCowan
Member
Posts: 10
admin
We recently announced we'll be retiring the Wave Receipts mobile app, and focusing our attention on delivering an optimized receipts experience in waveapps.com. We appreciate the input we received in response, and want to provide more detail on what this upcoming change means for our customers.
Our goal is to build one unified experience that both simplifies bookkeeping and ensures records are always accurate. This change, while difficult to make, is necessary to accomplish our goal.
The Receipts mobile app was built to reach as many people as possible. However, it no longer aligned with our vision of delivering a platform that simplifies bookkeeping while simultaneously maintaining complete and accurate records for tax purposes.
The new receipts experience addresses the overwhelming feedback that led us to make these improvements. This includes:
Preventing duplicates.
Eliminating the manual process of converting receipts images into new transactions.
Enabling the ability to simply "attach" receipts to individual expense transactions, as well as the ability to attach documents to income and deposit transactions.
Creating a single, unified experience for receipt management and overall transactions.
Leveraging Wave's new mobile optimizations for the Dashboard and Transactions page.
However, we do acknowledge this is not ideal for customers who:
Only use the Receipts mobile app.
Do not have a connected or eligible bank account.
Capture and upload receipts at point of purchase.
Rely on the app to add the receipt details to Wave (OCR).
While the new experience may function differently in these scenarios, it is still possible to accomplish many of the same tasks. We invite you to try it out, and hope you'll see just how much more accurate it can be. You can even log in using the same username and password you already use for the Receipts mobile app.
For more in-depth details on how to use the new receipts experience, including how to upload a receipt when the corresponding expense transaction hasn't been recorded yet in Wave, check out our Help Center article.