How to attach Receipt to account transaction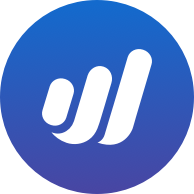 Famoso
Member
Posts: 2
✭✭
Hi
My problem in this..
I have a business account connected to me waveapp. Every time I make a purchase with my business card which is connected with waveapp it syncs my transactions, great!
Now, I want to do is upload my receipt/invoice of purchase to waveapp and attach to the purchase record but when I do that via my app on my phone or on my computer it creates another transaction which in turn duplicates the transaction. I have to manually go into transactions and delete the sync transaction from my account and leave the receipt upload i have done.
All i want to to is upload the receipt/invoice to that transaction.
When i go to the transactions page there is no link to be able to attach a photo of the invoice or receipt.
I know you can do this via the phone app and it uploads but my problem is it then duplicates the transaction, on transactions when waveapp syncs with my business account and another transaction when i upload the invoice/receipt.
I know of other accounting software that are basic that allows you to attach a photo of the invoice/receipt to the transaction for tax purposes.
can you help pleas.