Allow upload receipt only role (access)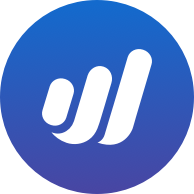 rdwc
Member
Posts: 6
After using Wave for many years, including payment processing and most functions, I was shocked to find out today that there appears to be no way to give a contractor or employee (salesperson, coordinator, office manager, etc.) a way to upload receipts and related info without giving them way more visibility than they need (Transactions, Cash flow, Reports for the entire business, etc.).
I saw one help forum discussion that states that they need full Transactions access to upload receipts...can this be? I just want them to be able to log in to the Wave Receipts app to upload an image of a receipt with the basic info and post to Accounting (or better yet, to a review page where I can take a look and approve before it goes onto the Ledger).
Can it really be the case that for me to give an account manager access to upload reimbursable receipts (travel, etc.), I need to give them almost full access to the entire business? I don't even mind if they can't login to the Wave website at all. For all I care, just give them "One Way" access to the Wave Receipts app, just for the receipts they've uploaded (or for others, too that would be acceptable). If I have an issue with something they've uploaded, I can just reject it and send it back to them (or even just delete it and email them to try again with better documentation).
Is there a reasonable workaround? Do employees just need to track expenses in a manual spreadsheet (takes way longer) and then I as the business owner needs to go in and manually convert to receipt transactions?
I also thought about what if I maybe made a separate business called "Receipts Documentation" and give those non-accounting employees access to it via their own logins? But then how do I move those Receipts / Transactions into the regular business? It seems that all I can do is download a ZIP file of all images, and also export all transactions. I feel like then to re-upload them and manually attach the receipts is even more complicated than giving the employees an old school spreadsheet with which to do it? Thanks, I really hope I'm just missing something simple here? Apps like Concur have ways to upload receipts without giving employees access to sensitive accounting data.
Tagged: