Syncing Customers and contacts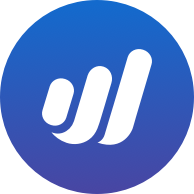 drosteo
Member
Posts: 1
The mobile invoicing app (using a galaxy note 10+ 5g) I am finding is very buggy with respect to finding contacts. More often than not if i search for a customer (that has definitely been entered in the system previously - and has said it's been saved) the app will not find them. In order to find them i have to go into my previous invoices, find them that way (which it usually will) and then duplicate their old invoice, remove all the items, input new items and then its good to go. On the web based version of wave (on the PC) it always finds the customer straight away.
I am also finding that there are multiple saved copies of the exact same customer for some reason (need to have these all amalgamated into the 1 version of the customer)
I would also like to be able to remove all customers for whom i have never made an invoice. When i started with this app it synced with the contacts in my google account (the majority of whom are not customers). I would like to remove all of these. Is it possible to create a filter which could then be used to remove these contacts from Wave in bulk as there are 1000's of contacts in my database?
Tagged: