Add financial year value to date range dropdowns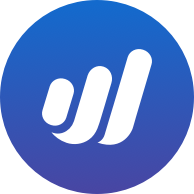 Philip95
Member
Posts: 18
When entering date range from drop-down, it is easy to select a year, quarter, month. But the financial year for most businesses does not correspond with calendar year. So, it would be very useful (and save time) to either:
allow user to name and save a custom date range (there is already a Custom sub-section at the bottom of the drop-down but it contains nothing), eg: user would be able to create a date range based on their FY dates and save this (as well as other date ranges they may be interested in).


include pre-loaded FY date range in the drop-down, which is driven by the FY settings for the business, eg: for Australia, FY20 is from 1 July 2019 -> 30 June 2020.

Both of these features would be useful, but I would be happy with just the second one. The number of times I have to manually select a FY date range from the calendar picker is insane, especially when using reports, searching for prior FY transactions, etc... this would make life just that bit easier, and I would expect quite easy to implement.