I just had a recurring invoice send to a customer's old email address. How can I update this?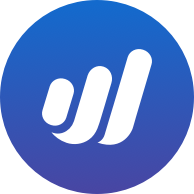 Clif4dito
Member
Posts: 1
Last year one of my customers asked that I update her email address in Wave so that all future invoices would be sent to the new email. I did that and all of the non-recurring invoices that I've sent since then have sent to the new email just fine.
Then, on the March 1st, Wave sent out her recurring invoice and this was sent to the old email address. This recurring invoice was initially set up before she changed her email, so I suspect there's a setting in there that's still sending to the old email address.
I checked the recurring invoice settings, but I can't see where I can update the email that this sends to. It's frustrating because it lists the customer name and email correctly in the recurring invoice, and when I click to view the invoice that was sent, the Bill To section shows the correct, new, customer email address.
What can I do here? Do I need to remove this recurring email and add a new one just to get it to send to the new email address? That doesn't seem right! Any help would be greatly appreciated.
Tagged: