Need Ability to Archive Products and Customers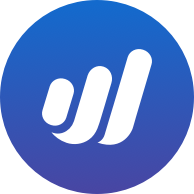 czyadgrl
Member
Posts: 12
I have 2 scenarios where time and again, I've wished I could archive Products and Customers.
My business doesn't have many repeat customers (or each customer has a shelf life of about a year at the most where I'm billing them multiple times). After several years, I'm now left with a monstrous list of clients to sort through when looking for contact information or adding them to a new invoice. (And I'm really not THAT busy LOL).
Similarly, I've had a few shifts in my product listings and there are many Product descriptions that I don't want to use anymore, and new products are very similar. But it's difficult to decipher which to pick from the invoice drop-downs because I'd like the codes to remain similar and only changed a letter or two.
In both cases, we are not allowed to delete because they are attached to invoices. Fair enough.
But could we have an "archive" or "hide" or "make inactive" option added next to the edit and delete icons that would serve as a filter so they don't appear on the drop downs when creating new invoices? It would really speed up invoicing and help keep focused on the task instead of constantly worrying about picking the correct product listing or client with a similar name.
Long ago on an older accounting software with the initials F.B. we could do this and I used it constantly. It's about the only thing I'm really missing in Wave.
Thanks!