Income Statement doesn't show accruals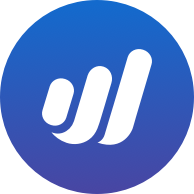 Annie
Member
Posts: 2
Note: Based on reading other posts, I believe I'm still on the old system (bummer, since I've been opted into Wave Labs for years now).
I'm trying to get an accurate view of income for 2017, one that allows me to match up 1099 income with a Wave report. The closest report I seem to be able to get is under the Income Statement option. The problem is that when I set the date range for 1-1-2017 to 12-31-2017 and try to view an income account (header says Account Transactions), I'm shown a list based on when the invoices were sent, and not when the income was received. This is specifically blowing up for me around Jan and Dec each year, as I inevitably have Dec clients whose payments don't come in until Jan.
Can someone walk me through how to get a report showing the total income that was received within that range? Is there a different report I should be running? I'm trying to reconcile an IRS discrepancy. Please don't tell me that the future version will fix this... I need to know how to do this with the version I have right now. Thanks in advance.
Tagged: