Reports: Detailed CSV/PDF with info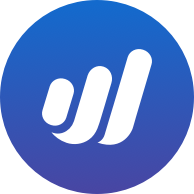 mithun
Member
Posts: 3
Hey wave'ers!
I had a quick question. Been using Wave for a while and I've been pretty happy with all the features and workarounds that i've implemented to get my workflow for accounting pretty sorted. Just a few things that I am unable to overcome.
1. How do I generate detailed reports at the end of the month to hand over to my accountant which will include line wise items with the Invoice details as opposed to just saying "Bill Payments" or "Invoice Payment" for a specific Account? Its annoying that it doesnt list the customer name and the details of the invoice or the bill. Just wondering how to enable that in the reports. Is there anyway to display these details on the CSV or PDF generated from the Accounts Ledger tab?
2. Is there any other way for me to get a report with the invoice and billing details to show all transactions for a particular entry?
Do let me know guys. Will help heaps.
Thanks in advance