Issue Dealing with One Debtor, Two Businesses & Personal Expenses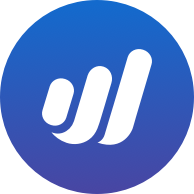 NotAnAccountant
Member
Posts: 2
I'm very new to Wave. I have a debtor whereby I use their charge card most months for business expenses for my two businesses, and for personal expenses. The debtor invoices me and sends a monthly statement and the payments fall due 20th of the month following.
When I charge my account I might go into a store, purchase multiple items on the same day. When I get my invoice there will be a combination of items on the invoice - they can be for my main business, my sub-business and for personal use. Probably not the best way to do things I guess.
I uploaded all my transactions for my main business. Included in the transactions are payments to the debtor.
Please, how do I allocate the payments made to this debtor:
1. I need to allocate the transactions for my main business
2. I need to allocate the expenses for my sub-business
3. I need to allocate my personal expenses
Do I do journal entries, and if so - how do I go about doing this in basic steps please?
I have read through some of the threads, but as I'm a complete and utter novice, I need everything extremely step by step and I found myself getting lost and confused.
The debtor doesn't have anything I can upload to Wave, it would need to be entered manually.
If anyone has any hints it would be greatly appreciated. Apologies for the basic knowledge I have. Me and numbers just don't go together. I'm struggling and I'm very late with getting my tax documents to my accountant.