Auto Reports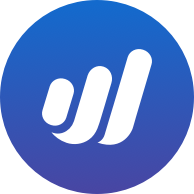 Justal
Member
Posts: 2
Hello,
I have a feature request / idea. One of the worries with 'Cloud Accounting' (especially an essentially free service such a Wave) is the fact that there is a possibility that it's servers could be down or access to it might stop. I'm sure that isn't the case but I'd feel more reassured if I could also store some of my data locally 'just in case'. I think a simple way to do this would be through the use of an 'auto-export' feature. Ideally I'd like to be able to get certain reports emailed to me on a regular basis.
So for instance I can already see a Profit & Loss report and click on the 'Details' tab. I can then export this as a PDF and save it to my local hard drive. It would be nice if I could also set this up to happen on a schedule - say once a month. Such a feature could be added for selected reports - essentially a user should be able to set up a list of reports that they want emailed to them on a certain schedule.
Similarly, I can go to Settings and Export Data to send myself a zip file of all my data. Again, it would be good to set this up to occur automatically on a schedule.
Is this a feature that could be added so as to provide some added reassurance and a degree of automatic data backup?
Thanks,
Alan.