fairly new to accounting - seeking pointers to deal with personal purchases and loans for company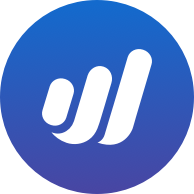 alexr
Member
Posts: 6
I'm fairly new to accounting so please don't shoot from the hip! Long story short:
I started a small business recently;
I made several (lots) of personal purchases on my own credit card or own bank account (with invoices showing my name and not the company's) for the company, i.e. currently I own them but I want to them transferred to the company to become company assets;
I paid several of the company's invoices from my own bank account or own credit card (these invoices show the company's name);
I loaned money to the company by transferring money from my own bank account to the company's.
Other persons besides myself also did 3. and 4.
Although some of the above were truly unavoidable, I'm aware I could have simplified life for myself (and I'm happy to be chastised as such, as long I also receive some helpful pointers).
Can I use Wave to deal with the above scenarios and still keep auditors happy?
If yes, would a (very) kind soul out there provide some helpful pointers on how to do that in Wave? I'm a very technical person, but rather new to accounting.
Alex.