New user with old tax accounts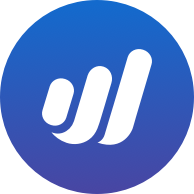 Juggler
Member
Posts: 3
Cross-posting from https://support.waveapps.com/hc/en-us/articles/208623466-How-to-handle-sales-tax-returns-and-refunds-from-your-government.
I am in the process of migrating to Wave from Simply Accounting–going back to the start of 2019. One of my first transactions in 2019 is my HST remittance to the Receiver General. In SA, I recorded a general journal entry like this:
ACCT. DEBIT. CREDIT.
2370. 2,000.00. HST charged on sales
2375. 1,000.00. HST paid on purchases
1060 1,000.00. checking account
I paid the Receiver General $1,000 on filing.
I see from above how to record the similar journal entry in Wave. My question is how do I "pre-populate" the $2,000 and $1,000 HST into the system so the balances work out after I pay my bill?