"transfer clearing" issue ...HELP!!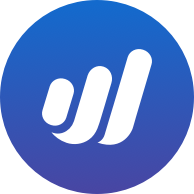 22asepsysca
Member
Posts: 13
Well, now that Wave has further complicated things, (hasn't anyone other than me heard the old adage (if it ain't broke, don't f*** with it !!!) I immediately ran into a problem with transfers between my chequing account and my credit card account. My credit card balance is automatically paid via my checking account. These transactions get imported into wave. I followed the instructions in the help file and also the main help article when categorizing these transactions and doing the transfer, but once I click REVIEWED on both items, they show up as "transfer clearing". Been monkeying around with it for 30 minutes, what a frickin pile of crap...I am baffled, and have NO IDEA what to do.. and I don't have time for this... I need someone from Wave to help me..!!!!
UPDATE...never mind, I deleted the messed up transactions I ended up with and did a journal entry to fix things...and will see if can do this right next month....