Receipts not processing, stuck in Android app PROCESSING column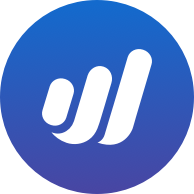 kacit
Member
Posts: 13
I've recently photographed around maybe 100 receipts (in batches of approx 8-10) using the Android app, but after the first few were processed & uploaded successfully, processing seems to have stopped & I have the majority stuck in the 'PROCESSING' column, displaying 'Unknown Merchant' & 'Uncategorized''.
I was able to manually process just one by itself by opening it up & setting amount, merchant, date etc then saving, but the rest - the bulk of the 100 or so - are just stuck there.
More recent receipts I've captured ARE being processed / uploaded to Wave, but those I mentioned above, which I bulk processed earlier, are still sitting there on my phone app, with status of 'PROCESSING'.
How do I now unblock & clear this backlog? Do I have to now process each receipt individually to get them to all upload?
Thanks in advance for your advice