Unable to Import (any) Bank Account Statements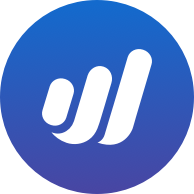 PeacockSolutions
Member
Posts: 3
Hi,
Previously I have done my accounting by hand with Excel but I want to move over to Wave.
However, I'm stuck with trying to import my bank account statements.
I first tried to connect my bank account (BNZ Business) but after entering my details and clicking the "connect" button, nothing happens. I have tried this on multiple browsers, computers, and networks. This may be because BNZ now enforces 2FA.
Accepting defeat, I then tried to manually import my statements, but this is not working either:
No matter what file type I use, and no matter what web browser I use, I receive the error message:
"Something went wrong with your file upload. Try confirming that the file type is an accepted file type."
I even tried using the csv template to make a "test" document with really simple information, but I still receive this error message.
Do you know how I can resolve this?
Kind Regards,
James