Capturing Commission Expenses on Invoices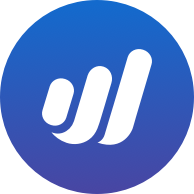 SamScarborough
Member
Posts: 4
Hi,
I am a makeup artist, and am signed to an agency who provide me with work. For this, the agency deduct a commission of 15%. They also deduct tax (PAYE) of 25% which they submit on my behalf. Therefore, the final payment that I receive, is less the commission and the tax.
I am looking to find a solution in how to correctly capture these commission and tax amounts in Wave. I have investigated creating Expense Accounts under the Chart of Accounts, and am looking for some confirmation that this is the right way to go. I have laid out an example invoice below:
Total job from agency - R13500.00
Agency 15% Commission - R2025.00
Tax 25% deducted - R2868.75
Amount to be paid to me - R8606.25
In doing a bit of research on the forums, I have come to the following conclusion, and followed these steps:
I create a new invoice for the total job - R13500.00.
Under Chart of Accounts, I have created an Asset "Money in Transit" account, which I have named Incoming Funds. I have receipted the whole invoice here, and distributed the expenses (via the Transactions tab) to the relevant expense categories, listed below.
EXPENSES
Tax Paid (pre-existing in Wave)
Agency Commission (newly created)
Lastly, Transfer to my "Cash and Bank" bank account via a transfer "expense"
This is the final result and seems to be correct. Is this the best way to go about achieving this in the least amount of steps?
Thanks,
Sam