Receipts no longer attached to (older) merged transactions?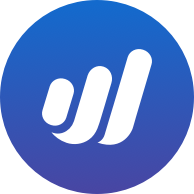 msheldon
Member
Posts: 2
I'm wondering if anyone else has noticed that some old merged transactions no longer have receipts attached to them?

Prior to the UI update, all my old transactions were a merged pair of transactions and I could find the receipt associated with each bank transaction. Very handy.

Now, when I look back to transactions older than about 3 months old, they never show as merged transactions, so I can't see the separate receipt-generated transaction and the imported bank transaction. Most of them still show a receipt attached to the transaction. However, some of them no longer show the receipt!

When I look in my receipts and scroll back to the date range of the transaction, sure enough the verified receipt is still there. It's just the link from my transaction to the receipt that has gone missing.

Why are older merged transactions no longer showing as merged? Why have some of my transactions forgotten what receipts they were associated with? Is anyone else seeing this?