Email from WAVE "Final reminder to keep getting emails from Wave"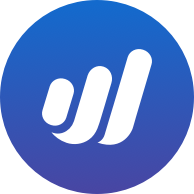 Studio1212
Member
Posts: 1
Not sure why I received this email from WAVE. I use the software everyday for 2 businesses almost every day. Could this be a scam?
"
Thanks for giving Wave a try. Since you haven't logged in for several months, we're required to stop sending emails to you at this email address.
This will be the last email you receive from us unless you confirm that you want to stay on our mailing list.
Specifically, unless you take action, you will no longer receive any updates about your Wave account, or about Wave features that can help you run your business.
How to stay connected
To continue receiving emails from Wave, log in to your Wave account to indicate that you're still using our services.
We look forward to keeping you up to date with information about your Wave account.
Thanks,
Katie L.
Manager, Customer Application Support
"___
Thanks
JJ
1212