Direct Deposit Odyssey, what is DecisionLogic and why would I allow them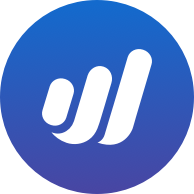 James Leslie
Member
Posts: 1
So after months of uploading bank statements and three separate enrollment attempts, I am36 hoursaway from successfully paying my nanny via direct deposit for the first time.
Then I got this crazy email from Wave saying that my <$600 payroll is "on hold" and that the only way to take it off of hold is to supply the username and password to my bank account to a third party called "DecisionLogic" thatrequires me to agree to the following:
> You are licensing to DecisionLogic and its service providers any information, data, password, materials,
> or other content (collectively, "Content") you provide to the service...DecisionLogic owns your confidential account information
I have several issues with this:

Lack of notice:Searching the support site,I see zero mentions of DecisionLogic

Poor choice of timing: The timing of this notice appears to guarantee the failure of my payroll, regardless of whether Iagreeto the terms or not.

Repetitive requests for the same data: I previously provided statements.Many times over the course of months. This appears to be a far more intrusive request for the same data from a previously undisclosed third party.

Security:This request is indistinguishable from a scam. The timing, details sought, and imperative call to action are all highly suspicious
Anyone else facing this type of SNAFU with Wave Payroll?