Move business purchases from Personal into your Business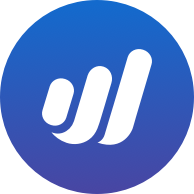 rogiervdheide
Member
Posts: 3
I have read all posts about Business vs Personal but I cannot find the answer to the following:
As the business is starting up, there are quite a few owner's investments that are done by means of purchasing assets for the business privately. I have paid many times now for business matters using my personal (private) bank account or credit card.
I can easily import these transactions into the "Personal" profile of Wave.
In Personal > Transactions, I can use the drop-down menu on the right-hand side and select "Paid for ". I could also choose "owner's investment", which is odd because Wave cannot know for which of my two businesses this purchase is.
When I choose "Paid for " however, I cannot locate the transaction in the respective Business profile. Moreover, a report generated in the Business profile through Reports > Balance Sheet > Details > and then filter Equity > Transfer Clearing where I would expect the transaction to be, only generates an error, after which, moreover, any other filter produces the same error (a red exclamation mark and the text "an error has occurred".)
How do I efficiently move business transactions from my private bank account and credit card into the business?