Biggest Wave Features: Constantly Finding Software Bugs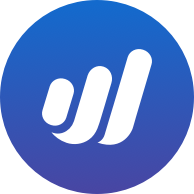 adam
Member
Posts: 4
There are so many bugs with this software, most of my data is incorrect. I'm a paying customer for payroll and I'm consistently disappointed.
Here's just a few of the bugs:
"deposits" categories as "withdrawls"
Bank accounts not syncing
Splitting 1 transaction to multiple invoices is a disaster
Recording a payment for an invoice in "transactions", then the invoice is listed as "unpaid". Why?
Venmo transfers appear as deposits (they're definitely withdrawls)
Transfers are constantly incategorized
Why bother with this software if you have to constantly double check it because the software itself is buggy?
This is a disaster and I wish I stayed with quickbooks online. The support alone is worth the money, not to mention
I've tried to give up wave 3x times, but somehow I figured "okay, just one more software bug can't be that bad, right?"
Over and over I get disappointed with this program, and I feel like I've wasted so much of my time.
Going to be switching to QBO soon, too many software bugs this is unacceptable.