ID on Wave site vs. what is returned through GraphQL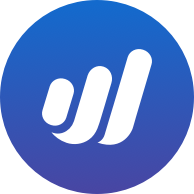 twestrick
Member
Posts: 9
I am wondering how to correlate IDs being used in Wave's GraphQL API vs. what I am seeing in Wave itself (either in my account or in data exports). It would appear that the API uses/returns a hashed or encrypted IDs.
My question is if there is way to convert IDs that the API returns to the actual ID.
An example is with creating a transaction through the API (MoneyTransactionCreateInput).
The API returns:
QnVzaW5lc3M6NDZlODQwYzYtMWMwOS00ZjAwLTlmYTYtNWY2ZmU5ZDM3ZmFmO1RyYW5zYWN0aW9uOjEwNTQ2NDMwOTgzMjU0NTAyMTg=

Where as the actual ID is:
1054643098325450218

Also, the business ID and chart of account IDs are different.