No workarounds for Capital One imports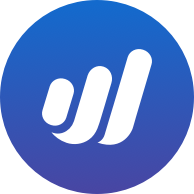 JenG
Member
Posts: 1
Several times in attempting to address user frustration with the failure to integrate properly with Capital One on this forum, I have seen Wave reps suggest, "We recommend using our CSV uploader and our Google Sheets add-on, Wave Connect to do direct bulk uploads at this time."
I have brought this to Wave's attention in support emails before, and I'll say it again here: My Capital One accounts do not offer CSV statements. They only offer PDF statements. Thus using Sheets with Wave Connect is not a viable workaround.
I am beyond frustrated with Wave's failure to successfully pressure Plaid and/or Capital One to get themselves organized and cooperate! This has been going on for far too many months. Plaid was supposed to improve the Capital One integration experience, which had previously been problematic. Yet I'm lucky if I can get one transaction import per month! Usually fewer!
What will Wave do, proactively, to improve this situation? I like Wave, but the integrations have to work or else I will be forced to endure the upheaval of taking my business elsewhere and warning people off of Wave.
Come on, you guys. Don't make me leave.