Option to Display Billing Period on Recurring Invoices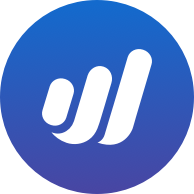 Brandi
Member
Posts: 3
(note to other users: this was written in Wave's preferred format, see last paragraph for the ask)
Our business provides support to the hardware that makes websites go. Boutique hosting, infrastructure support and monitoring, DevOps are different ways to describe what we do. We have several clients on an annual contract, for which they pay a monthly service fee.
Our invoices need to indicate the period for which services were rendered. I.e. for invoices being sent April 1, they should somewhere say Period: March 2018. At present, we are making this change to recurring, automatically sending invoices in Wave, by putting this detail in the "Summary" field.
What this means is that every month, we need to edit the recurring invoices to reflect the previous month before invoices are sent. If we don't do this in time, then clients get new invoices that appear to reflect the same period as the previous invoice. This does not make us look good, nor are we getting the full experience of automation that using such a service implies.
What we'd like to see is an option to turn on period (or something else useful if other users have a similar need) on a per invoice basis. A simple radio button – like "display billing period" that we can toggle on, and then choose the applicable period (current month, prior month, or next month, perhaps).
Clients/customers want to know what they are being billed for. The only differentiating factor between our invoices is the billing period itself. Any other business that bills based on a fixed amount over a fixed billing period would likely find this useful.
Tagged: