Howdy!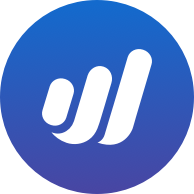 DRBD
Member
Posts: 3
Hi!
So i'm Daniel, owner of Done Right by Daniel, a single-member LLC that specializes in getting the job done right.
After trying out several bookkeeping softwares, I ended up here at Wave, and I have the same results; key functions don't work, banking issues, transaction errors, and general problems.
On top of that, i've got some pretty bad customer service (it's another pandemic now), and I just don't have any patience or tolerance for bad customer service.
So, i've got 4 open issues left out of 8 issues started with, but wave 'support' won't talk to me anymore because Jordan, an agent who was very abusive and nasty, says we can't talk anymore. How people like that make it into management is beyond me, but i'm stuck dealing with the outcome of their terrible choices, behavior, and decisions.
The only saving grace is that Wave is free for the functions I need, so at least I don't have to pay to be mistreated!
I do want to get the rest of these issues resolved, so if anyone knows a way for me to get past the awful customer support and talk to someone helpful, i'm all ears!