Measuring Client Profitability and Costs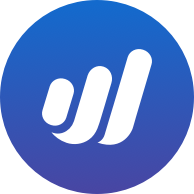 BoundarylessJed
Member
Posts: 17
✭✭
Hello Wave Team, this is a feature request for measuring Client Profitability and Costs. Currently, there is an Income by Customer report. This is limited in its usefulness because while a certain customer might bring in a large amount of revenue, it may also cost just as much or more to service that client, and there is no way to measure how profitable that customer is. For an example, as part of servicing a client, I have expenses or cost of goods sold that are specific to that customer's account. In other words, those costs are not part of general overhead for my business, and they are not shared with any other customer.
It would be very helpful to allocate these types of costs to a specific customer so that I can measure the profit and loss for each client. This is a very helpful metric for determining which clients are profitable and how to adjust service for each client. I envision this working as follows:
Expenses and COGS would continue to show as is in the system. However, there is an additional option for receipts, bills, and transactions that enables me to tag a specific customer. Then, a profit and lost by customer report could be built and generated. This report would show the revenue the customer produced, with any discounts, for a total income figure. Then the costs of goods sold tagged for the customer would be listed, generating the Gross Profit for Customer. The report would also subtract other expenses specific to that customer, resulting in a final Net Profit for Customer figure. This is a key metric that I need to determine the health of each customer account and would help in key decisions regarding each customer.
It would be great if there is a summary report very similar to the current Income by Customer report that includes a couple of these additional metrics (like Gross Profit, and Net Profit for each customer) in one view to easily compare clients on one page. From there, I could click on a customer's report to see the full detailed Profit and Loss Statement for that specific Customer.
This is a key missing feature in my opinion, something that Quick books and other accounting systems have, and something I need as my business grows. But I don't like the other systems and prefer to stay with Wave, so I hope this is something you can develop.
Does this make sense? Happy to answer questions. Thanks!