Batch invoices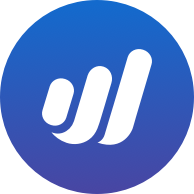 alec
Member
Posts: 2
I put the Young People's Opera Society of BC (YPOSBC) onto the wave platform a year ago. It's automated invoicing and payments thereon is amazing and has saved me time I desparatly needed.
Twice a year we have a program registration frenzy. About 50 people are processed through Google forms. I set up a Sheets that contains all the invoices and line items as rows. That way I know how much this "Batch" receivable should be when they all get entered into Wave.
Can you provide the ability for us to handle batches? The spreadsheet would contain one row for every invoice "product or service" line in a Wave invoice. That row would also contain the header information (customer, Invoice number - which could be autoassigned by wave, - everything that is needed at the header level in a Wave invoice)
I would think it's not too difficult to provide a template Google sheet or Excel sheet that would allow people like me to do all invoice batches in a spreadsheet. We got some skills, this community - we donate our time and this would save a lot of it
Keep up the great work! I love you guys!
Tagged: