[Beta release] Transaction page redesign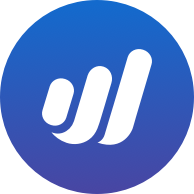 Jeff_B
Administrator
Posts: 2
admin
Hi Wavers,
As we teased in this post back in April, our update to the transactions page to make it faster, more intuitive, and responsive across your devices is almost here!
We've updated the Transactions page based on your feedback and what you need to make managing your business faster and easier. For those of you who have been with us since the old version of Wave's accounting (and thank you so much), we listened to your feedback around what you loved about the original transactions page. This update will synthesize the ease and simplicity of in-line edits from our old version with the updates and improvements of our new version.
With responsive designs we are excited to give you more control of your bookkeeping with whichever device you choose.
We're releasing a beta design to a select group of users, and will be looking to add even more users to the beta test as we add more features. If this is something you'd be interested in, or if you have feedback after getting a chance to try out the beta, we'd love to hear from you below!
Right now, the New Transactions page beta has some limited functionality, and does not yet include all the functionality on the regular transactions page. We will continue to work to add these features, as well as some new features to simplify your accounting further. We wanted to ensure Wavers get a chance to play around with this update in its early stages so that we can continuously improve and update our products to fit your needs. For this reason, Wavers participating in the beta will be able to toggle back and forth between both versions seamlessly. Any edits, additions, or deletions of transactions will appear in both beta and the regular transaction page.
Features currently available in beta
Fully responsive design across mobile and desktop
In-line editing of transactions
Sorting and filtering
Income, expense, and journal entry creation
Transaction detail panel for journal entries
Adding customers to transactions
Adding and editing sales tax on transactions
Adding vendors to transactions
Copy transactions
Bulk actions (categorize, sales tax, and account)
Merge/unmerge
Bulk delete
New: Bulk review
Stay tuned to this post as well because we will be announcing new features here as they are added!
We hope you find this update as exciting as we do, and we're looking forward to hearing what you think.
This discussion has been closed.