Registering Transactions From a Different Platform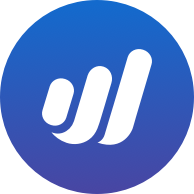 JKCWS
Member
Posts: 13
Part of mu business is providing hosing etc. which is managed on another platform. This platform automatically invoices my customers and bills them using stripe.
At the moment I am unsure how I should record these transactions in wave.
As stripe pays these into my bank account then it isn't overly difficult to just tag them all as income for hosting, but this doesn't make it very easy to track what invoice that money came from.
There are two ways I can think of but i don't know which would be best and invite anyone to comment!
If i were to create a zapier action to add every stripe payment into a money in transit account and then create a journal transaction when the payment goes into the bank. This would allow me to add the details into the notes as to what that renewal was. It would also allow me to register the fees automatically.
The only issue with this is that I use stripe for wave too so am i going to get the stripe payments from wave added in again?
The other way would be to export the invoices as a csv from my other platform and upload them but then the fees etc would need adding manually.