Received Salary Transaction Entry in Wave Accounting Aplication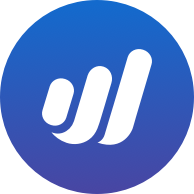 Siddharth_Jain
Member
Posts: 4
Hello,
I am not very well versed in accounting, However I was able to manage my accounting needs through opensource software. Recently I came to kno about wave and I liked its interface. I am currently shifting my account from my old software to wave.
I have received salary amount INR 50,000 from my employer whoes breakup is like:
Base Salary: INR 80,000
Tax Deducted: INR 20,000
Withholded for ESOP: 10,000
---
Total amount credited in bank account: INR 50,000
---
How should I add this entry in wave accounting application?
---
In my old software there was an easy way to achieve this by adding both income and expense entries, like
Cash & BANK: Bank: INR 50,000
Asset: Withholded for ESOP: INR 20,000
Expenses: Tax: INR 10,000
Income: Salary: INR 80,000
---
Thanks & Regards,
Siddharth