Deadline for read-only view of old version of Wave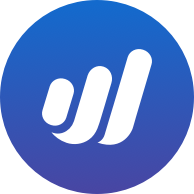 Jeff_B
Member
Posts: 2
admin
Hi Wavers,
We've been updating Wave accounts to the new upgraded version of Wave Accounting for more than two years, and this move will be completed as of August 31st, 2020. This move allows us to work with the feedback you've given us to further improve our products.
For users that were moved to the new version of Wave after September 2019, we offered a read-only view of the old version of Wave in order to facilitate an easier transition into our upgraded platform.
As a result of this upgrade, the read-only view of the old version of Wave will also be going away as of August 31st, 2020 in order to allow us to continue to build and improve upon our Accounting products.
It is important to note however that none of the data will be changed and that you will continue to have access to all of your transactions and information within Wave's new version. If you would like to make a backup copy of your accounting data, you can follow our guide here for export instructions.
We're excited that the completion of this upgrade will allow us to focus our attention on building and releasing new and exciting features. We listened to your feedback on your biggest pain points through the transition to the upgrade, and as a result, we've built a more responsive and intuitive Transactions page, coming soon. We have a preview of that update available here.
If you have any questions or concerns, please comment below and our Support Agents will be happy to assist.