Feature Request: Proposals & Contracts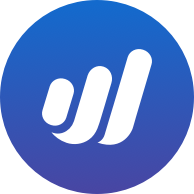 MFMDC
Member
Posts: 8
Hi there,
Not sure if this is the right place to put this or not!
I run a marketing consulting agency, and use Wave for my accounting. The other system I use is Bonsai. I use Bonsai for its proposal feature, contracts, invoicing, and timekeeping.
But this gets messy because the two systems don't sync well together—which means I can't see expected cashflow all in one place. I know Wave does invoices so I could do those with Wave instead, but Bonsai automatically creates my invoices based on the approved contract and it would be extra work for me to manually set them up in Wave.
It would be absolutely amazing if Wave someday expanded to have the same type of proposal and contracts features as Bonsai. While Wave does estimates, that's not the same as a proposal—which has narrative, photos, etc. Then I could just use a single system and have everything in one place.
Tagged: