Unauthorized use of banking accounts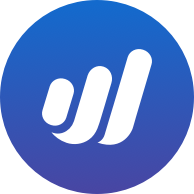 Upset
Member
Posts: 1
I must say that it is a very poor show that Wave do not allow direct contact to a support center rather than is open forum.
I Recently enabled my banking connection in order to import my banking information into Wave. I then experienced my accounts being accessed in the early hours of the morning +- 1am. I then disabled my accounts but sure enough my account was accessed 48hrs later at the same time. I have contacted Yodlee who operate this service for Wave who have asked me to request Wave to register a case with them for investigation but Wave do not allow me to contact them directly. What do I do if I can not get support?? Do I go to the police and register a case of Fraud?? this could be prevented by me being allowed to contact Wave directly and not the community as this is a serious matter.
Further to this I was trying to enable my automatic payments but this is not possible as when an invoice is created only manual payments allowed Credit cards Disabled and no option given anywhere to enable this facility.
Again not able to contact Wave directly for help and info in the help file does not assist me as the facility does not exist in my account.
Regards
Upset