Re-entering bank info: importing transactions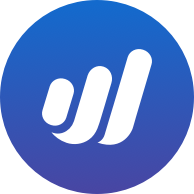 Houston
Member
Posts: 18
Hi all! I'm sure an issue many have had. My transactions from Simmons Bank in Nashville, Tn. have stopped importing as of 4 days ago. On average it may not import for a day or so at most. My Bank did just up grade its website, if that may have something to do with it. They now require 2 step verification. Other than that nothing. So, I'm currently manually entering them....
Is there a way to force an import of Banking info? Toggle the on/off switch? Check Banking info and confirm within Wave? Confirm a connection from Bank to Wave? Delete the Checking Account and re-add it (hopefully not that)?
I did submit a ticket yesterday and haven't heard back yet, except that they received it. One last thing, in the Dashboard as of yesterday it doesn't even show an amount now. It just reads Simmons Bank and the word Payments and the last 3 of the account. Any help is greatly appreciated.