SPLIT THIS DEPOSIT : Add Customer / VENDOR on MERCHANT FEE ?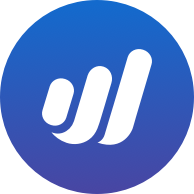 AussieAussie
Member
Posts: 10
hi, i got a transaction which i need to add a vendor name if i split deposit. How do i do it so it can show up properly on VENDOR EXPENSES Report
For example - story case
got a $175 transaction, need to split into 2 deposits
split into +$200 ; category SALES; customer Rudy
split into -$25 ; category MERCHANT FEE (discount and fees); but how am i going to add VENDOR name here to have it show up properly on report as in VENDOR EXPENSES? In this field, i can only put customer name, even if i put into customer name, this transaction is not showing up in EXPENSES or CUSTOMERS report?
any advise or other work around? Thanks