MY WORKFLOW - SQUARE - BANK - RECONCILE : Am i doing it right ?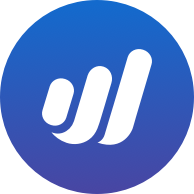 AussieAussie
Member
Posts: 10
Thanks for Waveapps to create such a wonderful app
I have got a question in relate to this. I am an old user of Waveapps, and recently back into waveapps with its new interface.
FINAL OUTPUT
I want to import my "PAST OLD" square transactions to waveapps and reconcile / match it to the bank payments, without doubling the income and taxes, also doing it the right way and properly.
WHAT I HAVE DONE
1) importing CSV from australia bank to ACCOUNTING-TRANSACTION
2) importing CSV from past square transactions to SALES-INVOICES (payments had been received into my australia bank)
3) manually concile between both of the above.
QUESTIONS...
1) Am i doing right overall?
2) Am i doing it right, especially importing square transaction into a newly created WAVEAPP SALES - INVOICES (altough i had received the payments from SQUARE transfer to my bank account)
3) How is the automatic reconcile works on past old transactions? How do i link the transaction in SQUARE to the payment shown up in my bank account? Is it by the way of TRANSFERRING system from 1 account to another account?
4) Or, Should i ADD a new account on Chart of Account --> ASSET --> CASH & BANK to represent a SQUARE account? then what i do is transfer the payment from SQUARE to BANK ? will this effect the reporting at a later stage?
5) Or, Should i add SQUARE account under Chart of Account --> Income? So i can have a right reporting on the income channel ?
6) Or, should i add SQUARE account under Chart of Account --> MONEY IN TRANSIT? But, there is no way i can upload the transactions via WaveConnect to MONEY IN TRANSIT account
Thanks