Deposit account not retaining category or deposit details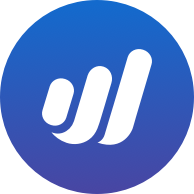 abrasivejustin
Member
Posts: 4
Hey gang - is this a bug or is there just something I'm missing with this new Wave?
Customer 1 pays invoice 111 with a check. The total is $100.
Customer 2 pays invoice 222 with a check. The total is $200
I record both of them using the payment type as CHECK and the payment account as BANK.
I deposit both of them at the bank. The deposit total is $300.
Simple eh?
Next I go to the TRANSACTIONS page for the account BANK. I see the $300 deposit, but it's category is UNKNOWN CATEGORY.
So I do a split category and try to match them using the option "Payment Received for an Invoice in Wave"... but neither invoice is listed in there! What?!