Various Payments over time for Asset purchase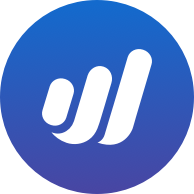 Lt1014
Member
Posts: 3
Hi, I'm hoping this is an easy questions but I'm new to this accounting stuff
I bought an asset (a website) back in Feb 2019. I made a number of payments over time to purchase the asset through:
1. Personal funds (the deposit and a couple of payments came from my personal bank account)
2. Funds from the business.
I spoke to my accountant who said to create an asset and a matching liability and then post the payments to the liability since payments were done over 13 months.
So I created an asset category under "Property, Plant, Equipment" called "website".
A few questions:
1. Under what heading should I create the liability account? "Expected Payments to Vendor" or "Long Term Liability" since payments were made over a 13 months?
2. How do I create the asset and it's matching liability?
3. How do I post each payment (I assume I have to create a journal transaction) but what do I credit and what do I debit? )
Since I'm new at this if someone could explain this to me at a 2nd grade level, that would be really helpful
Thanks so much everyone!