Duplicate Estimate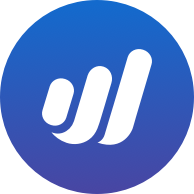 dane
Member
Posts: 6
I know this is something that has been asked before, but let me open the scope of its importance.
PROBLEM
For customers of Wave who have a large number of stock codes, the configurations maybe are repetitively grouped together. To prevent having to re-add all the items that exist on another estimate over and over seems like an improvement worth making. (Like computer configurations from components)
SOLUTION
My request is to have one additional menu option under "More" when viewing an estimate that simply says "Duplicate" or something to indicate a "Create New from this"
Then it can start a new estimate in draft, ready to be edited.
FEASIBLE?
I think this is a marvellously quick implementation that will open wave to more commercial customers that have to repeat this process hourly. AND it doesn't compromise the minimalistic design that made me jump from Quickbooks to Wave.
Tagged: