How to enter securities (stocks, options, futures, etc) into Wave?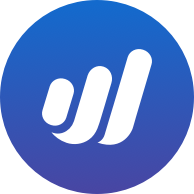 n0stress4me
Member
Posts: 9
Hi everyone. I'm new here and have a question about how to enter short term securities into Wave. The nature of my business is purely active trading of securities (stocks, bonds, futures, forex, Nadex, etc). I'm in and out of the transactions anywhere from 1 day to a couple of months at the most. I do my trading in a TD Ameritrade account. I'm planning on using the Cost Method for tracking the securities. All securities are purchased completely with business funds.
So, a few questions:
1. What account type do I use to create the TD Ameritrade account in Wave? I assume "Other Short-Term Asset"?
2. When I get into a new trade, how would I enter that transaction into Wave? The money used to purchase this security would already be in the TD Ameritrade account, so it wouldn't be a transfer. I'm not sure how to categorize this.
3. Finally, when I close the trade, it will either be for a profit or a loss. How would I track the profit/loss in the close transaction?
Sorry if these are super basic questions. Really appreciate the help!