New Feature Request: Upload Multiple Bank Statements via Wave Connect in Google Sheets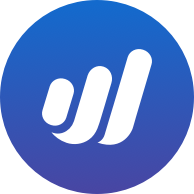 Tom1115
Member
Posts: 2
Right now I can upload many transactions via Wave Connect but they must all flow into one bank account. (i.e. if you have 10 bank accounts, you must do 10 bank statement uploads into Wave currently and I want to avoid this.)
I would like the ability to upload multiple bank statements via Wave Connect (or even the manual bank statement upload in Wave itself) during one import process. This would require another column to be selected during the import process and that new column would point to a pre-existing bank account from the Chart of Accounts in Wave.
The reason this would be useful is that it is often possible to download your transactions from multiple bank accounts from your bank into a single CSV file. It would be efficient to upload the whole thing into Wave instead of uploading it separately for each bank account.
By the way, the fact that Wave Connect can work with $ amounts being in one column or two columns is great and having this ability in Wave itself would be awesome too.
Please consider this for the future upgrades to Wave.
Tagged: