"Migration Adjustment Entry" has me baffled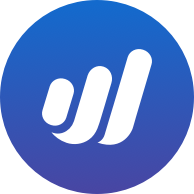 janineanne
Member
Posts: 3
One of my credit card accounts, which was reconciled before the migration, was showing a problem with reconciliation way back in 2014. This is one of those cards where there are transactions on the closing date of the statement which are not included in the statement, as I described here:
https://community.waveapps.com/discussion/7304/reconciling-credit-cards-with-transactions-not-included-on-current-statement#latest
At first I thought that was the problem so I started trudging through the data month by month, moving those extra transactions to the first day of the next billing cycle so that the current month would reconcile. Ugh. But then as I moved into 2015, something strange started to happen. Where there had been two unreconciled months each time, which would move as I fixed one of them, suddenly I was being told there was a problem with the next six months. And then then next year and six months. This made no sense, since I wasn't adding or removing transactions, just adjusting their dates by a day or two.
At this point I happened to notice a Migration Adjustment Entry in the data, and it was for the exact amount that Wave was telling me my reconciliation was off by:
This entry was made on 12-31-2015, and I was now being told that there was a problem between mid-2015 and 12-31-2016.
Since I couldn't delete it, I created a deposit transaction for the same amount on 12-31-2016 and voila, my account was reconciled once more.
Now my first question is what the heck happened here and why would I need to do this. But it gets weirder. I went back to look at at that adjustment transaction again and the amount has changed:
Why did the amount change? And how in the world is my account still reconciling? I can't imagine that what I did was the right thing to do, so... what should I have done?
Thanks in advance for wading through all of this...