Where to attach an invoice from Stripe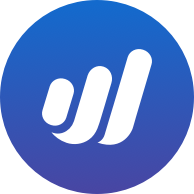 jopedder
Member
Posts: 5
Hi - I'm new to wave and I've had my first payment through Stripe - woop.
Wave sorted the transaction automatically so I now have a transaction (that I can't edit) for my invoice amount (+£449) and the Stripe Fee (-£6.49). All good. However, in Wave there will be a copy of my sales invoice, but there isn't an attachment of a purchase invoice covering the Stripe cost.
I've now received my Stripe invoice for January, so I uploaded this as an expense of £6.49 as a withdrawal from my business current account.
This means that I now have the £6.49 deducted in two places. I can't edit the sales transaction to remove the deduction from there and I can't attach the Stripe receipt to the sales transaction, so how do I save it within Wave so that all my sales and purchase paperwork is here and I'm not duplicating the Stripe entries?
Is the only solution that I don't attach invoices from Stripe anywhere and just keep those invoices off Wave; this would be a shame as that would be the only receipt that I need to file outside of the platform.
Incase it makes a difference, I'm in the UK and therefore don't get automatic bank feeds.
Thanks, Jo
Tagged: