New Wave Version Not An Improvement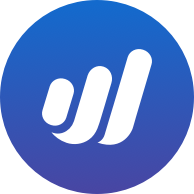 JimH
Member
Posts: 9
I can't even imagine how the minds behind this new version think it's an improvement. Perhaps certain aspects are more reliable, such as the bank connections. But overall, my experience is hindered greatly, not improved.
No balances on the dashboard screen is just stupid. I haven't had a bank import in over 12 hours now, and they've removed the ability to do one manually.
When I reconnected my accounts, all of my old transactions were disconnected. Now I have new bank connections, my old bank connections disconnected and no link to the old transactions. How is this helpful? The transactions page no longer shows me the details by highlighting. Now, it's a click and to the right.
My account balances in transactions are double and triple my real balances, as if it's combining the old and new bank account connections somehow. How can it be this dumb?
This is just two days in on the new version. Can't wait to see what else is screwed up. Definitely looking at QuickBooks online. This is no longer useful in its current state.